GI.EMME.PI celebrates 50 years of activity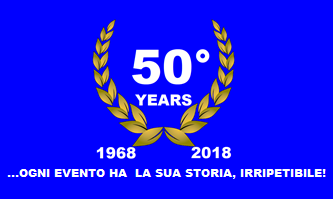 GI.EMME.PI. is a company founded by Giuseppe, who after an experience in Africa as head of the electrical sector for a Belgian company began to repair and resell presses for a Swiss company. Gi.Emme.Pi. sells everywhere: there is no country where there is not a heat press.
Our company has been operating for many years throughout Italy in the production of presses for continuous thermoadhesive for any production requirement, presses for the adhesion of collars and cuffs of shirts, adhesives for jackets and coats, adhesives for belts of trousers and skirts, presses embroidery and lace ironing, macramé beating, stretch curtains, laminating fabrics, clothes and work clothes and automatic unloaders for clothing and shirts.
A seconda delle esigenze vengono realizzati modelli diversi, con la possibilità di corredare il macchinario scelto con accessori che servono a potenziare il macchinario stesso e renderlo ancora più efficiente.Depending on the needs, different models are created, with the possibility of equipping the chosen machinery with accessories that serve to enhance the machine itself and make it even more efficient.
Our thermoadhesive machines are designed and built to meet the demands of the market and are therefore used highly technological products to have a modern machinery and in step with the innovations of the sector.