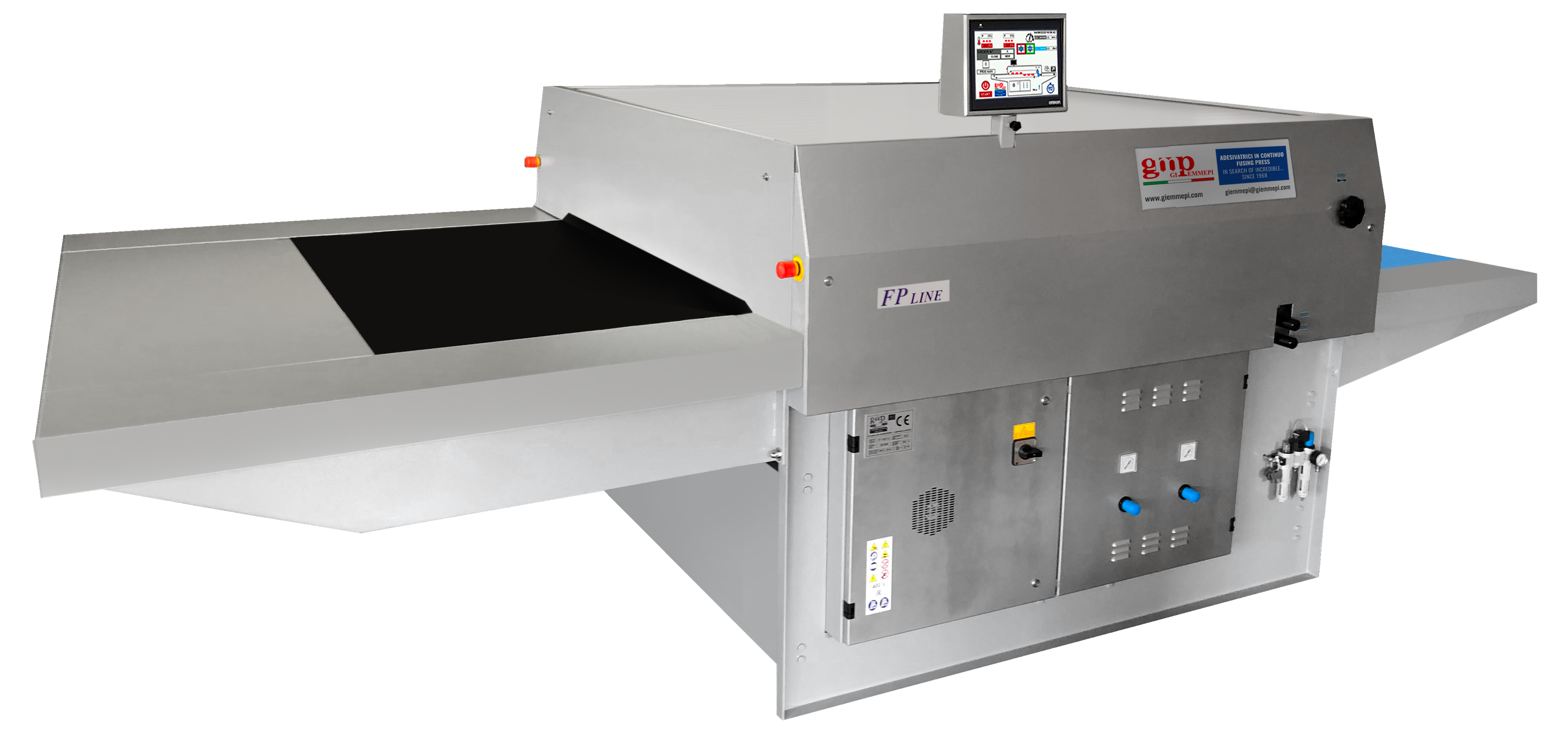 Description:
The model of press for clothing and outerwear FP, is the intermediate version of our production.
As for the F8 model from which it derives, the characteristics are similar, the size of the heating zone is the main difference.
The FP fusing machine comes with all the standard options
Top Fusing machine ideal for clothing, outerwear, shirts and automotive sector.
The heating zone is 1150 mm length and it's composed of anodized aluminum profiles of low absorption.
The machine is available with the following belt width: 1000-1200-1400-1600 mm.
The REASONS/ADVANTAGES to buy FP ALUMINUM:
Made

 100% 

in Italy.

Machine full optional.
High quality fusing.
Energy saving system included.
Cleaning system with flannel extractable both for lower and upper tape and Teflon scrapers.
Separate regulation of the heating zones.
Special insulated heating elements with minimal waste of energy.
Rapid temperature variation.
Excellent quality of materiales used in the construction that require minimal maintenance.