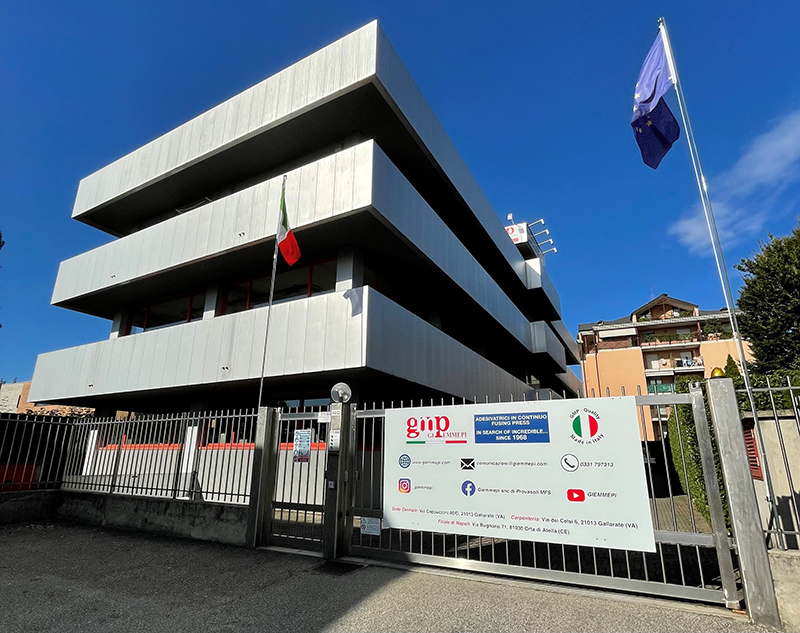 Established in 1968, by Giuseppe Provasoli in the town of Gallarate, north Italy, GI.EMME.PI is the first of it's kind specializing in the engineering & building Continuous Thermo Adhesive Fusing Presses.
Our machines are suitable for automotive interiors fabric bonding and textiles such as the manufacturing of shirts collars and cuffs, jackets, coats, belts, and protective clothing, including masks.
We craft different Thermo Adhesive models, based on customer and market needs. Our products are highly technical and constantly evolving, also offering accessories engineered to enhance the efficiency of key models.
Our Complete range of Continuous Thermo Adhesive Fusing Presses is proudly engineered & manufactured in Italy.
For further information and technical details please feel free to contact our sales team.
We will be delighted to quickly offer you all required information.