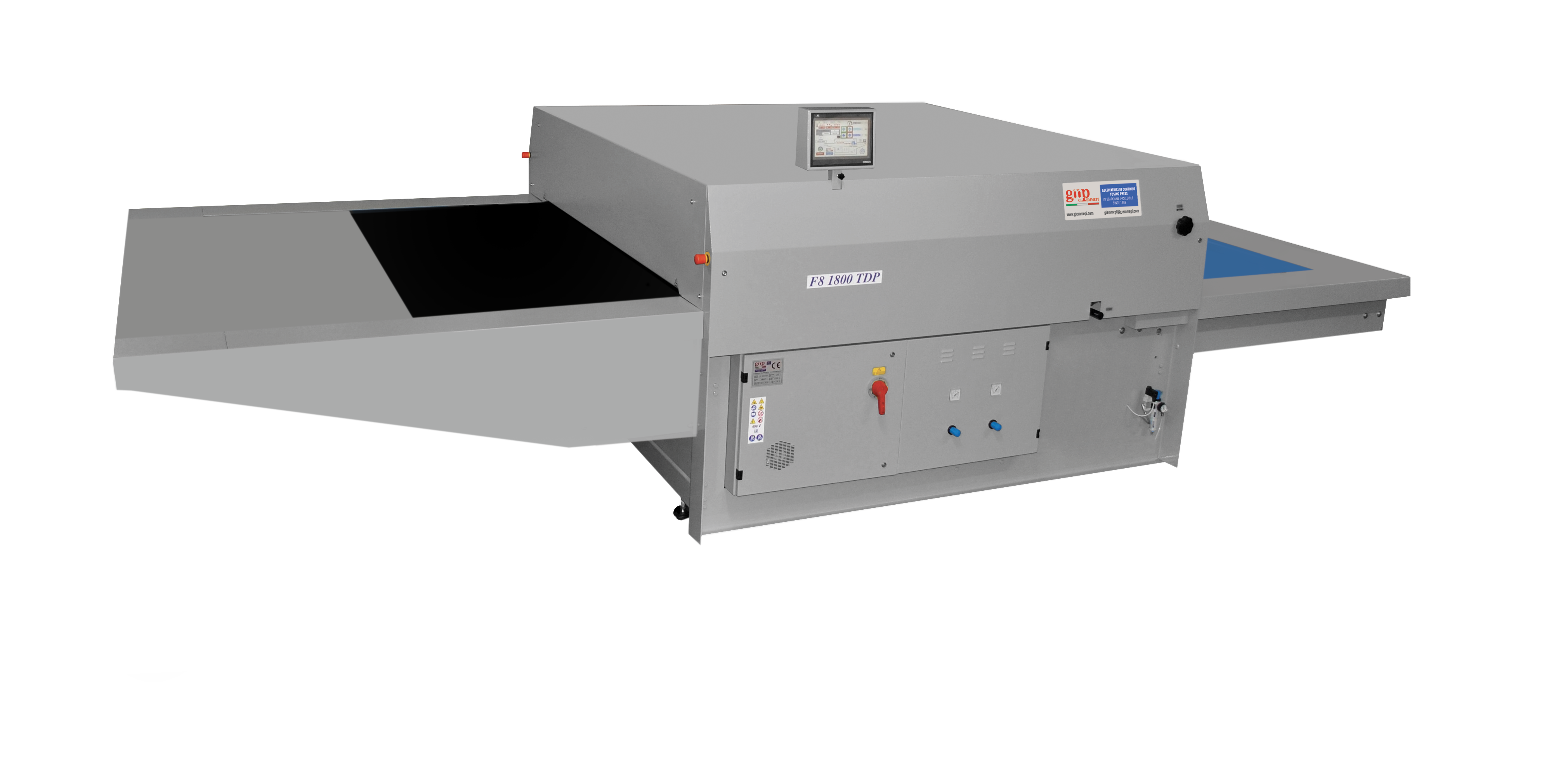 Model F8 is our flagship and largest Press, it is equipped with the very latest technological innovations, offering manufacturing optimisation for complete reliability and durability. Easy to operate, controlled via a state of the art digital panel.
Model F8 is best employed for the production of large panels for garments such as coats, jackets and in the automotive industry for car interiors. 
Model F8 - offers a heating zone of 1400 mm long with anodized aluminium profiles for low heat absorption. This machine is also available with the following belt width: mm 1100-1220-1400-1600-1830 (optional 2000-2200-2500).
A low energy consumption version is also available. It features an enhanced heating control system, an upgraded insulation kit and special conveyor belts to significantly improve energy efficiency.
Key Advantages
High performance press for high quality, high volume continuous fusing.
Independently regulated heating zones.
Specially insulated heating elements for minimal energy loss.
Rapid, precise and stable temperature controls.
High quality materials, industrial grade construction for low maintenance & high reliability.
Teflon blade and coated aluminium bar to ensure that both upper and lower belts are maintained constantly clean.
State of art control via a 10" touch screen.
Entirely engineered and manufactured in Italy.