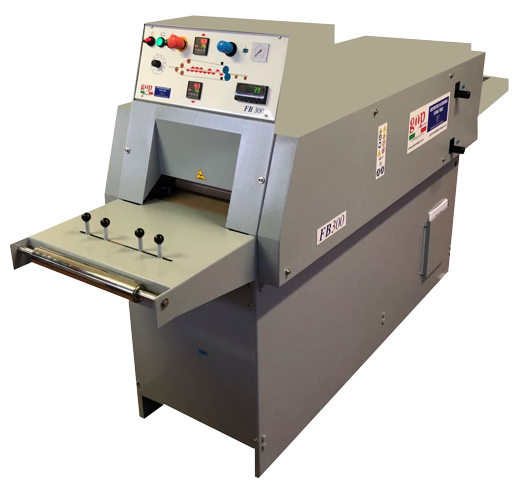 Description:
High quality fusing press for trousers belts, small details and for masks.
The heating zone is long mm. 1180 and it's composed by low absorption anodized aluminum profiles.
The machine is available with belt width mm. 300.
REASONS/BENEFITS to buy FB
100%

made

in Italy.

High quality of fusing.
Separate regulation of heating zones.
Special insulated heating elements with minimal waste of energy.
Rapid temperature variation.
Excellent quality of materials used for construction requiring minimal maintenance.
Cleaning system with removable tape for the lower, upper belt and Teflon scrapers.