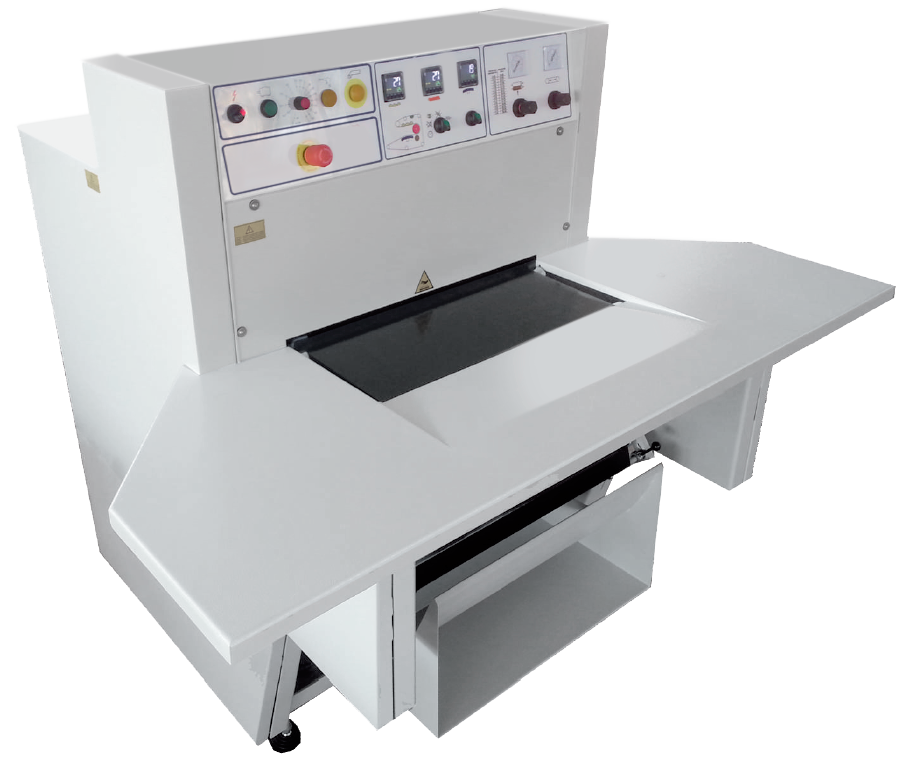 Description:
The press model for adhesion of necks and wrists of PR4 shirts is available with a top and bottom heating system.
Compared to the PR10 model, a further heating system makes the thermoadhesive residue present in the cleaning system always soft and easy to remove.
Press for fusing dress shirt collars and cuffs, available with roller heating for the lower belt, with heating profiles for the upper belt, all adjusted with electronic thermoregolator with microprocessor.
Belt cleaning system with flannel
Additional belt cleaning system with temperature control.
Incorporated closed cooling circle
Daily production of 700 shirts
Optional belts without joint
Automatic stacker (optional)
Advantages:
Ideal for heavy and difficult materials to work for shirts
Made 100% in Italy