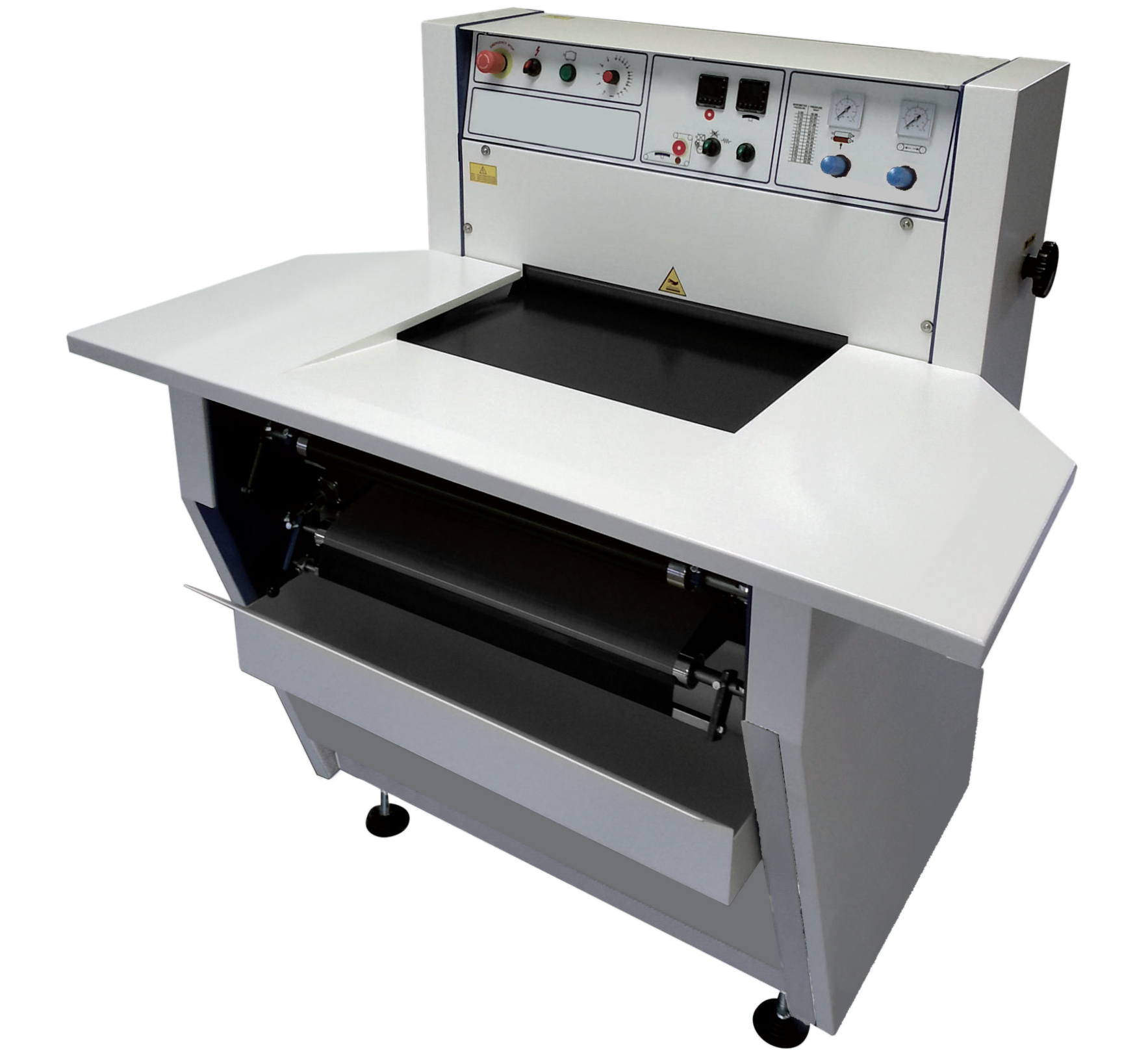 Model PR10 benefits from a compact design, ideal solution for small production lines, equipped a main heated roller and the very latest technological innovations, reliable and durable.
Model PR10 is easy to operate and best employed for the production of shirt's collars and cuffs. 
High performance press for high fusing quality.
Closed-Circuit Cooling System.
Rapid, precise and stable temperature controls.
High quality materials, industrial grade construction for low maintenance & high reliability.
Belt's cleaning system with Teflon blade and flannel coated aluminium bar
Joint less Belt (Optional)
Key Advantages
Compact design, suitable for small spaces.
Entirely engineered and manufactured in Italy.