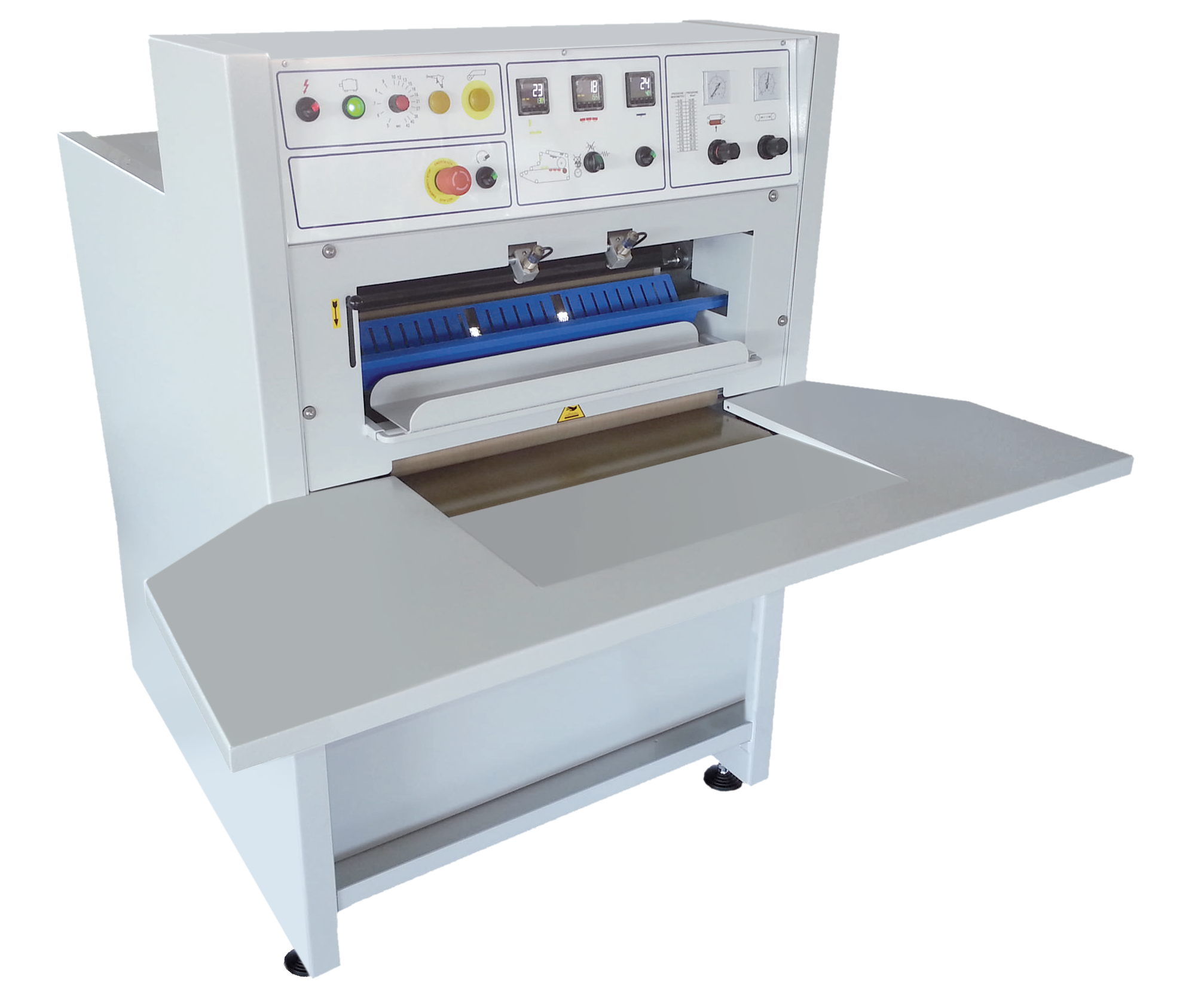 Model PR5/N is our Flagship model for shirting production; it is equipped with the very latest technological innovations including a ST5/N Automatic Unloader System. Offering the ultimate manufacturing technology, reliability and durability.
Model PR5/N is easy to operate and best employed for intensive production of shirt's collars and cuffs. 
Highest performance press for high fusing quality.
New instant-reaction heating system with low power consumption regulated by thermoregolating microprocessor.
Closed-Circuit Cooling System.
Belt's cleaning system by a Teflon blade and flannel coated aluminium bar.
High quality materials, industrial grade construction for low maintenance & high reliability.
Key Advantages
Machine operated from a seated position.
Standard ST5/N Automatic Unloader System.
Standard Laminated Belts.
Low Energy Consumption.
High performance press.

Entirely engineered and manufactured in Italy.